Call Us Now 281-672-9004

Helpful Specialists Garage Door Repair Pasadena TX- Companies
Having to deal with garage door repair can be somewhat annoying especially when it happens on those rainy days when you're trying to pull your car in. You see for some reason the garage door just doesn't want to go up, or it gets stuck in place. With so many moving parts it is very easy for a garage door to get jammed, lose a spring or get bent out of shape. When this happens it is time to contact a good garage door repair Pasadena TX company.
We all know how hot it can get in Pasadena, and when that happens it can warp some of the inner working of your garage door. If one thing gets knocked out of place it can cause can cause a chain reaction which ends up locking up the entire door. In that case it is best to not force the issue otherwise you may end up causing further damage, possibly needing the entire door replaced.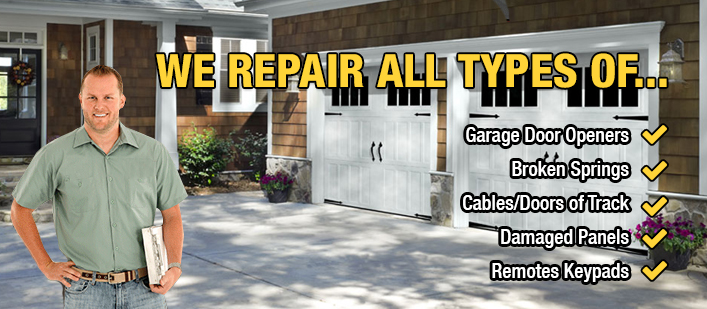 Always have a good garage door repair Pasadena TX company to contact in case there are problems. Usually on the door itself there is a listing for a local company who specializes in repairing that particular door. But you are under no obligation to contact them, and in fact you probably should look around for the best company and deal.
You can easily find a very good garage door deal since there are so many companies in Pasadena Texas who specialize in these types of repairs. It is a suburban community with a lot of homes that are always looking for garage door repair services so you can bet a lot of companies are trying to compete for your business.
Simply look online for the latest specials or in your local paper because there are bound to be garage door repair promotions. Everybody is trying to earn your business and get you into a contract where they perform monthly or twice yearly garage door servicing. It may be cheaper to have a company come once or twice a year just to give your garage door a full checkup to ensure that everything is working properly. In the end you may save a lot of money since buying something new can be quite costly.
Contact Us At Your Early Convenience For
Hudson's Garage Doors
501 Southmore Ave Pasadena, TX 77502
281-672-9004
The Brand We Work With
genie
lift Master
amarr.com
chiohd.com
raynor.com
clopaydoor.com
haasdoor.com
doorlinkmfg.com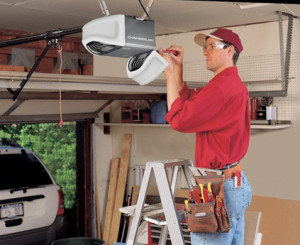 Pay attention to the repairman and ask what the problem is. This is a good way for you to learn a little about how the doors work, so possibly next time it will be an easy fix that you can do yourself. Not every situation you need to call for repair, because sometimes it may be just a loose bolt or screw that you can fix yourself.
If the garage door has a damaged frame or metal bracket you will need a professional to come over and straighten everything out. It may be to the point where it can't be fixed, and then you will have to pick out something new. But most of the time these experts can fix just about anything!